Using sensory stories for learning
How can sensory stories engage students and inspire learning? Joanna Grace explains how she used them in the classroom and beyond.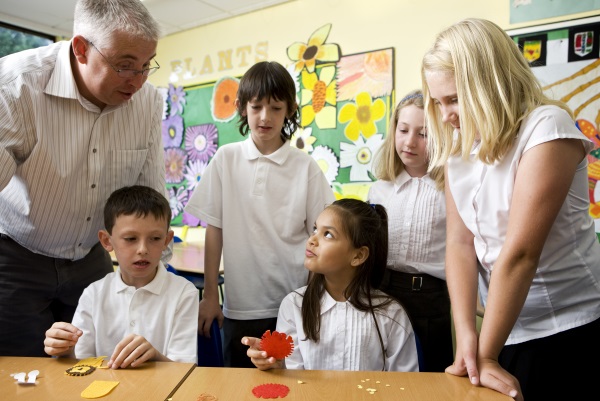 When I first discovered sensory stories, they were something of a hallelujah moment for me. I had been struggling to find a way of meaningfully engaging the students in my class at the time and, until I found sensory stories, I had been failing.
Some of my students were non-verbal with complex sensory and cognitive impairments that meant they could not access traditional forms of communication, including sign language and symbol communication systems. Others were very verbal and could ask complex questions about how things worked and what things were. They were a very diverse group and a wonderful creative teaching challenge!
What are sensory stories?
Sensory stories are concise texts, typically less than 10 sentences, in which each sentence is partnered with a sensory experience that appeals to a sensory system. In the stories I write I try to cover seven sensory systems across the course of the whole story.
Since discovering the stories nearly two decades ago, I have had the privilege of sharing them with a wider range of people than my original class, including:
early years settings
mainstream primary and secondary schools
universities
care settings for disabled adults
people with later stage dementia.
The sensory element of a sensory story makes them particularly engaging and memorable. Stimulating the sensory systems during learning activates more areas of the brain, and gets more of the brain involved in learning.
For children with additional sensory needs or sensory processing difficulties, using a sensory story can give you a means to support them while simultaneously boosting the engagement of your other students.
My enthusiasm for the stories over the years has led me to developing a multitude of ways to use sensory stories, some of which you can read about on my website. Two favourites of mine are 'Sensory summaries' and 'Sensory creative writing'.
Sensory summaries
To explain this one, I am going to use one of my sensory stories 'The Birth of a Star' as an example. 'The Birth of a Star' is a non-fiction sensory story that tells with scientific accuracy in just seven sentences how stars are formed in stellar nurseries.
I would run this story for half a term's worth of science lessons, sharing it at the beginning and end of each lesson, and then focus each lesson on a different sentence of the story in turn.
When you start from a sensory level and differentiate up it is far easier to include everyone than starting from a mid-point and trying to alter content to suit your least able learners. That is not to say that sensory is only for lower ability students; one of the scientists who helped me to write this story was an experimental physicist studying particle theory and their experiments were very sensory indeed.
Stimulating the sensory systems during learning activates more areas of the brain, and gets more of the brain involved in learning
The first sentence of the story deals with the vast hydrogen gas clouds that are the start point of star formation. To represent this in sensory form I throw a handful of brightly coloured confetti into the air. It is an interesting visual experience as it appears to explore like a firework, it's bright and it moves. It is representative of the reality of the gas clouds in that the particle dispersion in the confetti clouds is like that of the particles in the hydrogen cloud.
I would spend my first lesson focusing on particle dispersion. My students can study this at a sensory level by throwing confetti or blowing bubbles, while others can study how particles behave in solids, liquids and gases.
I can differentiate this work all the way up until they reach the level of that scientist who was pushing forth the boundaries of knowledge when it comes to particle theory. At the end of the lesson we will share the story again and that first sentence will now, in my student's minds, be associated with the rich learning from within the lesson.
The next sentence of the story focuses on the gravitational pull that affects the particles, so for that session we might explore gravity. By the time we get to half term they know those seven sentences by heart, they are emblazoned in their mind through the sensory experiences that accompanied them, and they link back to learning they've experienced through the term. In essence I've created a mnemonic, but with bells and whistles on!
Sensory creative writing
I was inspired by sensory stories and so I find it easy to inspire children with them. I like to share a sensory story with a class before beginning a sensory literacy session. I might read Voyage to Arghan, or Ernest and I, as these stories are published in the style of traditional children's books and so are very relatable to.
I'd ask the students to identify what was different about the story and give them time to unpick how the sensory experiences had made them feel and what they had added to their experience of the narrative. Then I'd set them a challenge.
For secondary school students I might issue a comprehension challenge and ask them to transform a text they are studying into a sensory story. Being asked to distil a narrative into just 10 sentences leads to some very deep comprehension related conversations as people debate the key characters and plot twists.
Being asked to make those 10 sentences sensory invites them to consider the landscape of that story, the smells, the flavours, the touches, sights and sounds, bringing the story to life in their minds.
For primary school students I would either ask them to mind map the sensory experiences of a particular story, or a story they are going to write, to encourage deeper engagement with the text and richer descriptions when writing, or I would bring in a box of sensory resources and give them time to explore them before creating a story inspired by what they had experienced.
These challenges give students a different and motivating way to approach their work and often yield unusual, surprising and detailed pieces of work. 
Through 2019 Joanna will be touring her event Ambitious and Inclusive Sensory Story Telling.