LinkedIn group competition: and the winner is...

Back in December we launched a competition to celebrate 1000 members in our LinkedIn group.
We are proud to announce that Caroline Collins, head of school business strategy and resources at Miles Coverdale Primary School, is the winner of our first prize, one delegate space at any of our upcoming events (worth up to £429).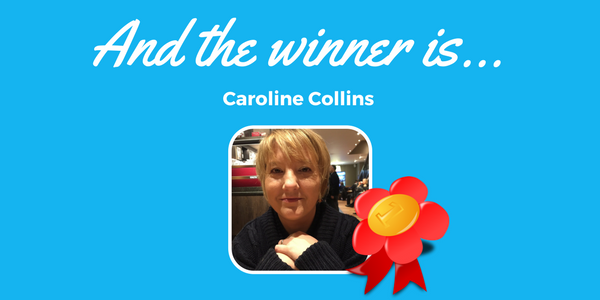 Here are a few questions that Caroline agreed to answer about her role in school, the education sector and CPD in general.
What does a typical day of a head of school business strategy and resources look like?
No two days are ever the same. I tend to arrive at school around 7:30, always with a view to getting things done during a period of quiet.
However, with the breakfast club taking place right outside my office, this isn't always possible. 
My work is so varied it's hard to give a typical day but will, at some point, incorporate:
payroll reports for mid-month and end of month salaries
health and safety checks
cheque runs
budget monitoring
liaising with governors
dealing with support staff terms and conditions
monitoring attendance
working with families of PA children.
As a member of our senior management team, I find that the day can go one of many ways. It could involve dealing with emergencies, disciplinaries and safeguarding incidents.
Why did you choose a career in education?
I can honestly say my start in education was a fluke. I had relocated and found a job advertised working in Governor Services. I applied and got the job.
Prior to that I had always worked in the private sector. I stayed in the job for around eight years, working with governors, headteachers and clerks and I introduced the BTEC accreditation for clerks. 
My role was providing legislative advice and good practice support to ensure governors and clerks were working within the confines of the law.
When my manager left, she told me I should get out and make a career for myself in a school and some clerks that I worked with, who were also business managers, told me I should use the knowledge I'd gained in Governor Services and combine it with the skills and experience I had in business to become a SBM. 
I decided to take the plunge and applied for my current role in January 2011 and have been there ever since.
What do you think are the main challenges for schools this year?
I think the fears about the national funding formula are going to kick in. Even though it won't affect us until next year, I believe all schools will start planning for the knock-on effect.
I know, for many, recruitment and retention remains a huge challenge (although fortunately this hasn't affected us thus far).
What's your school's plan for 2017?
To continue to be a national support school and endeavour to venture out to international schools and work more closely with them.
To continue to support our staff through training to ensure that they are as equipped as they can be to continue to deliver the outstanding education that we are known for.
Have you already chosen the event you want to attend? If so, why did you choose it?
Yes, I would like to attend the Education Law Conference in London. I have been to this many years and I always learn something new. HR is such an important part of my role and being fully equipped and knowledgeable is vital.
How do the staff at Miles Coverdale Primary School use the Optimus Education membership?
We attend many of your courses and conferences, and I regularly use the Optimus website. The headteacher and I are also subscribed to the Insight magazine, which we use for our own CPD.
A special mention to the other two winners of the competition: Hannah Alexander, director of learning partnerships at Essa Academy and Mandy Gage, principal at the Victory Academy, who both won £50 Amazon vouchers.
Thanks to all our members who make our group lively every day with education news from the UK and around the world.
Optimus Education's one-day conferences bring the most effective school leaders and managers together, helping you go back to your school ready to implement practical strategies and new policies that work.
Check our full list of upcoming conferences to start reserving places!