Engaging children through space exploration: the Tim Peake effect
With Tim Peake's momentous return to earth we are reminded of what a superb ambassador for space exploration he has been. Elizabeth Holmes discusses his impact on children's learning.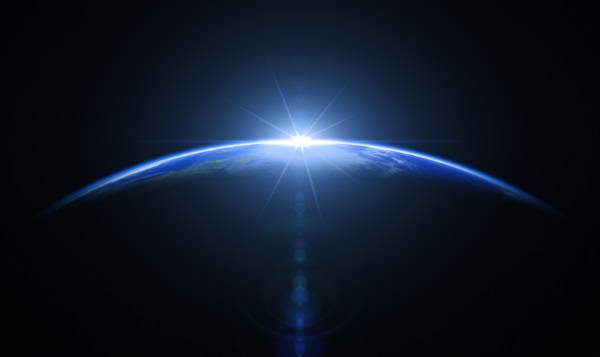 Explore often. Only then will you know how small you are and how big the world is. Pradeepa Pandiyan
Tim spent 186 days in space on the International Space Station (ISS) for his Principia mission. During that time, he participated in many scientific experiments which will contribute considerably to not only understanding aspects of space exploration but of how the body adapts to the conditions in space and what that might mean for the rest of us on earth.  
Tim is the eighth European Space Agency astronaut to complete a long-duration mission in space. In addition to the research carried out while he was on the International Space Station, researchers have been collecting more data on how Tim's body and mind adapted to living in space since he has been back on earth.
There's no doubt that Tim's contribution to our body of knowledge about space exploration has been immense, but more significantly for teachers (and parents) his commitment to educating about space has led to some great STEM-related resources becoming available for use and adaptation in our classrooms.
The largest science engagement project
Since his mission began in December 2015, over one million children have accessed learning about space and the UK's role in international space programmes. As David Parker, European Space Agency (ESA) Director of Human Spaceflight and Robotic Exploration, explained:
'ESA believes that human spaceflight delivers excellent science and innovation, is a dramatic demonstration of international partnership in difficult times, and through its astronauts, presents striking role models for the young generation. For example, the education activities around Tim Peake's mission have reached one million young people, perhaps the largest science engagement project ever accomplished in the UK.'
That's a phenomenal achievement and just because Tim's mission is drawing to a close, that doesn't mean we can't continue to make use of his experiences in our teaching where possible. The Principia mission will be relevant for many years to come.
Teaching resources
If you're exploring space in any capacity in your teaching in the foreseeable future, take a look at these resources for inspiration:
The Principia mission represents an outstanding example of international collaboration and cooperation and has given STEM subjects an incredible boost in our schools, as well as other subjects that can make good use of a space theme. With such a rich array of resources now available for children and young people, we'd be wise to make use of them for as long as possible.