Education in a changing climate
Responding to the climate emergency may seem too big to tackle but Fiona Carnie explains how schools can make a real difference.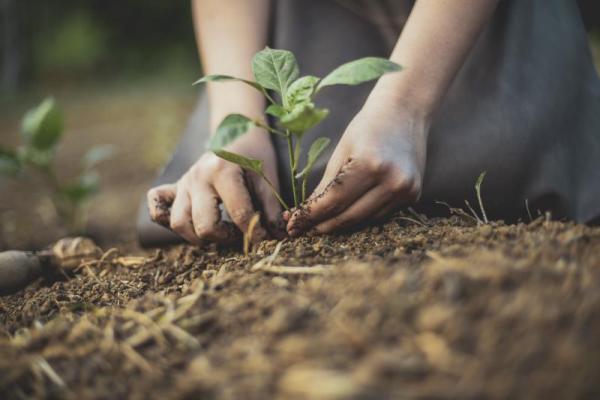 As the dust settles on COP26, businesses and organisations across the world are asking themselves what they need to do to reach net zero carbon emissions. For it is starkly clear: the climate emergency affects everyone.
From Alaska to Vladivostok, from Australia to Zimbabwe, we all need to change how we live, how we work and how we learn. Only by reducing global heating can we avoid the worst of the chaos and catastrophe that will accompany a warming world. This is urgent and change is required at pace.
Draft Climate Change Strategy launched
How do schools fit into the response? What can and should they be doing?
Last month, the Department for Education published its draft climate change strategy. The aim is for the UK to be the 'world-leading education sector in sustainability and climate change by 2030'.
The strategy has four key elements:
Climate education
Green skills and careers
The education estate
Operations and supply chains.
At the UN climate talks in Glasgow, Education secretary Nadim Zahawi outlined his commitment to 'engaging young people and bringing them on our journey towards net zero and a green future.'
The scale of the challenge is immense, and most schools have a long way to go on all four fronts.
Areas for development
In terms of the English curriculum, a complete overhaul is required as climate change education barely figures at the moment. Going forward, it will need to be integrated right across the curriculum.
This is not just about what children learn but, critically, how they learn. A project-based approach, connecting learning holistically to real-world issues, will help foster the global citizens of the future.
Skilling up teachers to work in new ways will be a priority.
A focus on green skills and careers will provide the kinds of job opportunities young people want and which Britain will need if it is to meet its climate commitments. Connecting schools and colleges with local industries will be key.
Work across the entire school estate will be needed to ensure energy efficiency. Schools are going to require advice and financial support to replace ageing boilers and retrofit buildings.
And finally, a review of operations and supply chains will reveal the huge changes required to ensure that goods and services are carbon neutral. From sourcing food and stationery to energy suppliers and building repairs, no area is untouched. Local, fairly traded and sustainable will be the watchwords.
Many schools are already working on aspects of this agenda. The Eco Schools Programme has been going for over 25 years and over 20,000 schools have completed their Green Flag Award to date.
More recently, organisations such as Thought Box Education have been supporting schools in rethinking their curriculum to connect learning to the real world.
A focus on Bristol schools
Bristol is a leading city in the fight to cut emissions. It was the first in the UK to declare a climate emergency and the aspiration is to reach zero carbon by 2030. Bristol's One City Plan charts a course to reach that goal, involving all sectors, including education.
The 14 schools within the Bristol Education Partnership have been working on a 'Climate Challenge' project since 2019. Focusing on energy, food, travel, nature and waste and recycling, students and staff are collaborating with organisations such as the Soil Association, Sustrans and the Centre for Sustainable Energy on a wide range of projects.
Here are some examples.
Sustainable energy use
Fairfield High School has reduced its energy use and improved energy sustainability. In the past year, it has cut carbon emissions by approximately 35% and won a carbon reduction competition against other schools around the UK.
A focus on waste
At Cotham School, students have organised weekly recycling pick-ups. Each tutor group takes it in turns to collect recycling. Water fountains have been installed to reduce single-use plastics. Clothes have been donated by students for a pop-up clothes shop to raise awareness of fast fashion. A clothing bank has also been installed. Work is ongoing with the school caterers to decrease meat consumption.
Curriculum thinking
At Redmaids' High School, the senior leadership team is keen to develop climate change education. From 2021 it has become a cornerstone of their Key Stage 3 curriculum. This change is in response to a desire from the school community (students, parents and staff) to incorporate more climate change education into the academic curriculum.
Increasing biodiversity
Orchard School has:
designed and created a garden from scratch
built raised-bed planters
constructed a greenhouse from new and reclaimed materials
marked out and laid new paths using woodchip donated from local tree surgeons
composted all garden waste
dug out and made a small wildlife pond.
Students have also planted trees and spring bulbs to encourage early pollinating insects.
Alongside ongoing action in individual schools, the partnership is an active member of the Climate Change Education Research Network set up by the University of Bristol. This network involves four universities in the south west of England and a growing number of schools. Academic researchers and teachers are working together to address the big questions in climate change education.
Next steps
How then can schools take this critical work forward?
One way is to establish a climate action group involving students, teachers, parents, governors and senior leaders as well as local businesses and members of the wider community. Together such a group can agree priorities for the school and develop an action plan. Such collective action, involving all key partners can drive the deep change that is called for.
It is good news that the government has at last got on board. But it will be down to schools to deliver.
It is now time for schools to move beyond the tokenism of litter picks, walk-to-school-weeks and meat-free Mondays to a comprehensive strategy that will lead to genuine change. 
Let's recognise this for what it is: an opportunity to transform education. A chance to recalibrate learning to meet the needs and aspirations of young people growing up in our changing and challenging world. It requires a whole school whole community approach.
It is an opportunity not to be squandered. It offers a path of hope for children and young people towards a better future.
It is an agenda we cannot ignore.