DfE round-up week ending 19/7/15
The DfE issued a whopping 48 reports this week, including news on SEN funding, reception baseline and census data. Content lead, Alex Masters, offers a condensed version.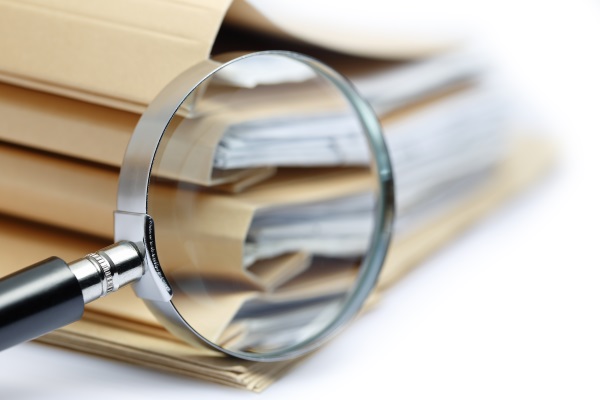 Leadership and governance
Britishness: Nicky Morgan offers her definition of 'Britishness' stating that it involves: the arts underpinning our understanding, a broad curriculum and appreciation of Britain's cultural contributions. The government is committed to 'rigorous' arts qualifications and consulting on new design and technology qualifications.
LAIT: the DfE has issued its latest local authority interactive tool to compare data about children across all LAs in England. Includes interactive tables and charts. This is updated regularly.
Census: information from the January 2015 census, including: pupil and school numbers, FSM eligibility, ethnic group and class size. There has been a 1.3% rise in pupil numbers since 2014. There is also a guide for schools and LAs to help them complete and submit their autumn 2015 to summer 2016 school census data.
Coasting schools: what exactly is a 'coasting school'? The DfE has published illustrative regulations presented during committee stage, for the Education and Adoption Bill.
Warning: the DfE has sent pre-warning or warning notice letters to academy trusts about poor performance in academies.
Parent choice: provisional GCSE results will be available in mid-October to help parents finalise their school choices as part of the government's drive to improve transparency.
Applications: includes letters sent to successful wave 4, 5, 6, 7, and 8 applicants applying to open a free school and successful wave 4, 5, 6, 7, and 8 free school applications.
School proposals: lists of LAs seeking academy and free school proposers, and of all academies and free schools already set up.
Academies: information on all academies open in England, and those in the process of becoming academies. You can also find the locations of open academies and view details on this map.
Sponsors: find contact details for approved academy sponsors. Please note, the DfE regularly updates this list.
Post-16: this document explains how the government will support a restructure of the post-16 education and training sector. The aim is to help create 'more financially stable and efficient providers and improved collaboration'.
Careers: research on careers provision in schools and colleges in England. Key findings: much of the provision was aimed at Yrs 10-12, the majority gave careers education in the form of lessons, nearly all institutions helped students to gain contact with employers and just 31% thought that students were not always aware of the provision on offer to them. 
Longitudinal surveys: this report outlines 16 studies covering England and a further 19 covering other countries which meet the criteria for inclusion. The aim is 'to improve understanding of the factors affecting human development over the whole lifespan'.
Child death: the report shows the number of child death reviews for 1 April 2014 - 31 March 2015 by characteristics and circumstances of death.
Teaching and learning
GCSEs and A-levels: Nick Gibb has launched a public consultation on revised subject content for 7 GCSEs and 5 A-levels which will be taught from 2017. The reforms aim to ensure that GCSEs are more academically demanding and that A-level students are prepared for undergraduate study. 
Open consultation: the DfE is inviting views on revisions to the content of GCSE and A-level subjects that will be ready for teaching from September 2017.
Teacher voice: key findings in response to questions submitted to the NFER include: the majority of senior leaders in secondary schools were confident about implementing the new GCSEs but a quarter of respondents were unaware that the way their pension was calculated would change from 1 April 2015.
Reception baseline: research on how primary schools assess the progress of pupils aged 4-11, including views of teachers, school leaders, parents and carers and results from a trial testing on whether schools' perceptions of the purpose of the reception baseline test led to differences in pupils' early attainment.
EY pedagogy: an international study found, among other things, that the quality of interactions between adults and children plays a highly important role and scaffolding-focused learning environments demonstrated greater overall positive effects on children's development.
Read on: the childcare minister has told Save the Children that the government fully supports its 'Read On. Get On.' campaign, and that he has written to the Chancellor to inform him of this campaign and the 'Ready to Read' report. 
Apprenticeship: a series of documents relating to apprenticeship reform, including guidance for employers carrying out the new changes (trailblazers). 
SEN and safeguarding 
SEN funding: a report on how current SEN funding arrangements can be improved, including proposals for: government clarity on expectations, fairer allocation and the DfE publishing joint guidance with the Department of Health and NHS England.
Special needs: the executive headteacher of a leading special needs school will oversee a new review into how to assess accurately pupils with lower attainment. The review will publish a final report by December 2015. 
Vulnerable children: the children and families minister has asked the government's delivery support partner to provide further advice and support to local areas and has asked Ofsted and the CQC to ensure reforms are delivering. 
PSHE and SRE: Recommendations include: exploring how pupil wellbeing could be measured, steps to raise the quality in schools, Ofsted inspecting schools' engagement with parents and producing regular subject survey reports.
Statements: a letter from the Minister of State for Children and Families, Edward Timpson, to local authorities outlines support for transferring statements and learning difficulty assessments to education, health and care plans.
Guardianship: the DfE invites your views on how the use of special guardianship has changed, the assessment process, advice for special guardians and examples of best practice. Deadline 18 September 2015.
Child protection: the DfE is also inviting your views on arrangements for: producing a report following a joint review and a written response from agencies, subject to review. Consultation closes 11 August. 
School business management
Funding rates: Funding: details on school funding rates for 2016-17 including: £390m fairer funding uplift in budget, per-pupil funding rates and the EFA's operational guide.
UIFSM: tables showing additional funding for schools providing UIFSM (schools 2014-15 and LAs 2015-16).
Primary PE: the DfE has confirmed the PE and sports premium for 2015-16 for primary schools. First instalments: 29 October and 2 November. Further details will be published before the start of the autumn term.
Reading: Primary schools that excel at teaching pupils to read will receive £10,000 to help them spread their expertise to other schools. Too many pupils are still not confident in phonics at the end of year 1.
Copyright: includes licences the DfE provides to schools, and where to get advice on buying additional licences. Schools cannot opt out of these licences.