Another year, another education secretary
Unexpected departures and new arrivals at the DfE have brought the future of government education policy into question.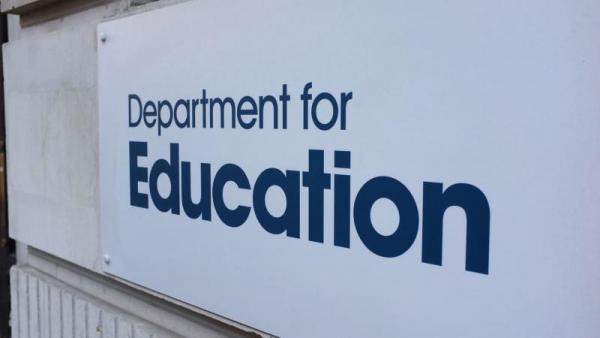 Just as the profession was developing a good working relationship with a new secretary of state for education, we looked up and, instead of Justine Greening, found Damian Hinds sitting at her desk.
Where was Jo Johnson? What happened to Robert Goodwill, who has become one of the shortest serving education ministers of all time? In this he joins his boss, who has the doubtful honour of becoming the shortest serving secretary of state for education in recent times.
In her cabinet reshuffle, Theresa May seems to have removed a secretary of state who was not only a product of a 'bog standard comprehensive' (as opposed to the Oxbridge PPE machine) but someone who has earned the respect and trust of the unions. Mary Bousted, joint secretary of the National Education Union, praised Greening for her 'determination not to impose yet more barmy education policies on an exhausted and demoralised education profession, many dreamt up by the Number 10 policy unit'.
We may regret the passing of Greening as a friend of the profession who was beginning to move the DfE away from Govian ideology to a working partnership with teachers.
Whether the case or not, it is easy to attribute the demise of Johnson to his support of the discredited Toby Young at the Office for Students. He is replaced as minister for universities and science by Sam Gyimah. It is more difficult to identify why Robert Goodwill was axed, although he has suggested it was to 'make way for younger people'. Goodwill is replaced by Nadhim Zahawi.
May's education team is once again characterised by independently educated male Oxbridge graduates who will work alongside the longstanding school's minister, Nick Gibb. Who are these new people, and what is the reshaped DfE likely to mean for education policy over the next few months?
Damian Hinds
Hinds fits the mould of career Tory politician. He was educated at St Ambrose College, an independent Christian Brothers' Roman Catholic boys' grammar school – now an academy – in Altrincham, Greater Manchester. From there he studied politics, philosophy and economics (PPE) at Trinity College, Oxford.
He was elected as MP for East Hampshire in 2010, having worked for almost two decades in the hospitality business. His career path to date – assistant whip, treasury secretary and then the big job at education – credits suggestions that he is seen by many senior Tories as a potential future leader. However, his voting record shows that he has not always followed the party line. 
He has consistently voted against investigations into the Iraq war, where most Conservative MPs voted for.
He voted for removing hereditary peers from the Lords, where most of his party colleagues voted against.
He favours a wholly elected upper house, where most party MPs do not. 
Strangely, Hinds has always voted against smoking bans and against laws to promote equality and human rights. He has generally voted against measures to prevent climate change and is in favour of selling off state-owned woodland. On education, Hinds' voting record has followed the party whip.
Hinds arrives at the DfE with some appreciation of education. Shortly after entering parliament, he was elected to the Education Select Committee, where he served for two years, and has been chair of the All-Party Parliamentary Group on social mobility. He has spoken at Westminster Hall debates on the attainment gap for disadvantaged children and on British values. He also introduced the debate on Catholic education, when its proposer, Sir Julian Brazier, was unavailable.
On education, Hinds' voting record has followed the party whip
Hinds is a strong supporter of Catholic education, and in 2014 he accepted over £5000 from the Church to pay for a researcher. He has publicly supported the removal of the 50 per cent cap on the selection of children on religious grounds at state-funded faith free schools, in contrast to Greening, who defended it as a means of ensuring fair access.
Sam Giymah
Giymah also entered parliament in 2010 as MP for East Surrey. Having attended a prestigious school in Ghana, Giymah completed his public examinations at Freman College, Hertfordshire before reading PPE at Somerville College, Oxford. He was part of the government's education team under Nicky Morgan, where he replaced Liz Truss.
In parliament, Giymah earned some notoriety for filibustering the opposition-proposed Compulsory Emergency First Aid Education (State-Funded Secondary Schools) Bill to make the teaching of first aid in secondary schools compulsory. In defiance of requests from the Speaker, he continued speaking until the bill was 'talked out'.
Similarly, despite cries of 'shame!' he talked out the private members' Sexual Offences (Pardons) Bill, which would have pardoned all men convicted of abolished offences related to having same-sex relationships.
Nadhim Zahawi
Zahawi, a Kurdish refugee from Baghdad, was educated at the independent Kings College, London before studying chemical engineering at UCL. The co-founder and former CEO of YouGov, he also entered parliament in 2010 as MP for Stratford-on-Avon, having cut his political teeth as an aide to Jeffrey Archer.
As a backbench MP, Zahawi has sat on the Commons Business, Innovation and Skills Select Committee and the Foreign Affairs Select Committee. In 2013, he joined the Number 10 policy unit. Already a millionaire, Zahawi was caught up in the parliamentary expenses scandal, having apparently claimed energy expenses for his riding school, which was itself purchased through an offshore company.
Time will tell
How much education policy is likely to change under these men from the ministry is hard to call. However, there is a 'party line' feel about the new team. These three new arrivals to the DfE are each powerful men, keen to make their mark, so the risk is that this will be at the cost of the trusting relationship with the profession that Greening had worked so hard to build.
If Bousted is right that Greening insisted that 'education policy could not be driven solely by ideology, but had to be based on at least some evidence that it had a chance of working', we may find that this has changed, particularly given Zahawi's inside track to the Number 10 policy unit. With Hinds' Catholic background, the 50 per cent cap is likely to be lifted, and we have yet to discover if the return of grammar schools is back on the agenda. 
How much education policy is likely to change under these men from the ministry is hard to call
So far as broader issues are concerned, we have his February 2014 Westminster Hall speech. Here, Hinds said, 'I welcome what the government propose to do to strengthen what is called the "spiritual, moral, social and cultural" standard and actively to promote such values. However, there remains the big question of how.
'At the sharp end, I certainly welcome what the government are doing on no-notice inspections, removing school leaders who fail to protect their pupils and strengthening the rules on barring teachers who have knowingly brought extremism into school.'
According to the independent news source, The Conversation, 'The one gleaming light […] is that, as a previous chair of the All-Party Parliamentary Group on Social Mobility, [Hinds] may just have some understanding of the challenges we now face. To put it frankly, the educational attainment gap between "the haves" and "the have nots" shows no change despite numerous initiatives.'
Hinds spoke on this at Westminster Hall. Only time will tell whether or not he and his team can deliver.
More from Optimus
Still marching in: the continuing growth of faith schools
From educator to regulator: what you need to know about the new HMCI