After Covid-19 – is there a catch in catching up?
Elizabeth Holmes explores debates around catching up, funding, and the potential for education recovery.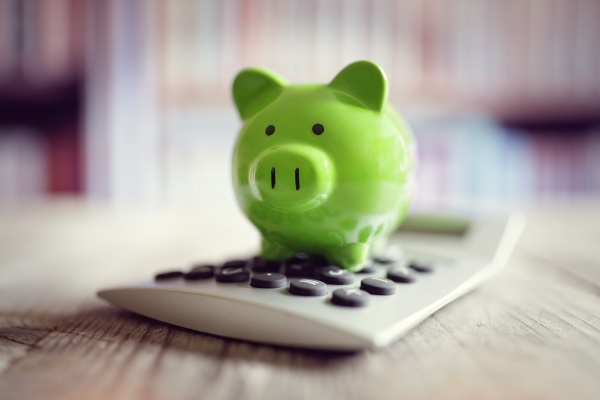 One thing that we can (probably) all agree on is that the picture of teaching and learning throughout the pandemic has been mixed at best. While some schools were able to switch between school and home learning with limited disruption, a raft of issues such as inadequate resources prevented other schools from doing this so effectively. And it obviously was not for want of trying.
Bubbles bursting when Covid-19 rips through school populations has been extremely challenging. There has been an inevitable blip in learning (at best) for most children. But the narratives around children being "behind" have, of course, not been helpful.
Comparing these children with others who have not experienced the impact of a global pandemic in this country is without value. We are where we are and can only move forward from this point rather than the point we think we should be at.
Catching up or falling short?
Catch-up funding has been controversial. A government spokesperson told me: 'We have committed to an ambitious, and long-term education recovery plan, including an investment to date of over £3bn and a significant expansion of our tutoring programme, to support children and young people to make up for learning lost during the pandemic.'
But the appointment of a catch-up tsar in England to develop a plan to help children recover learning lost as a result of the pandemic did not end well. A few months after his appointment Sir Kevan Collins resigned, citing the funding investment as falling 'far short of what is needed'. Calculations for catch-up funding by the Education Policy Institute put the recovery at £13.5bn and it was reported that Sir Kevan had put plans forward costed at £15bn.
 This issue has disproportionately affected the economically and socially disadvantaged
The response from headteachers was almost universally negative. Kevin Courtney, Joint General Secretary of the NEU, said that: 'The government's funding of education recovery falls massively short of what is needed… The recent National Audit Office report on school funding in England demonstrates beyond a shadow of doubt that leaders had already been struggling with considerable financial strain before the pandemic, and the resources needed to make schools and colleges Covid-secure has only worsened the situation.'
The risk of deepening inequalities
While many have criticised the inadequacy of the funding on offer, Dan Morrow, trust and civic leader, and member of Headteachers Roundtable, points to inbuilt inequities too. 'From the perspective of a mixed MAT all funding is gratefully received. The calculation of this funding however leaves the primary phase as the poor relation in terms of both the scope and scale and should be addressed in order to ensure that we can take a long term and sustainable approach to recovering lost learning, but also the wider piece on missed experiences, rituals and routines that add to the richness of schooling.
'It should not be underestimated how this issue has disproportionately affected the economically and socially disadvantaged whose parents and carers are perhaps least placed to be able to rectify independently.'
Others have pointed to the issues that have arisen from the real-term cuts that have taken place in education over the last decade. Karam Bales NEU Executive member, explains: 'After a decade of real terms cuts, the catch-up funding won't even plug the holes in our budgets; in my area leaving staff aren't being replaced and we see potential redundancies on the horizon. The DfE's main initiative is the National Tutoring Programme, already mired in controversy, the DfE would be better off trusting heads with the money rather than focusing on creating a new market for private suppliers.'
International comparisons
Exploring how England's catch-up proposals compare with other countries offers some insights. The £1.4bn announced for the catch up programme equates to £50 per pupil in England, whereas in the United States this figure is £1,600 and in the Netherlands, £2,500. Wales has promised £239 per pupil – reportedly the highest per pupil figure in the UK. [Editor's note: based on total DfE funding England's figure can be calculated at £310 per pupil – still considerably behind the Netherlands and the US.]
Covid catch-up funding remains a highly controversial issue. Whether £50 per pupil in England proves to be sufficient to move learning on remains to be seen but international comparisons are not looking favourable. As Courtney says, 'Schools cannot thrive without proper financial support, and the totally inadequate fund for education recovery will not go far enough in ensuring young people are on the right footing as we emerge from Covid. There are no quick or cheap fixes if we are to build an education system that supports high standards and strong mental health for everyone. We must also look beyond the short-term in order to guarantee a strong recovery for young people.'
While catch-up funding around the world is beyond the influence of the vast majority of people, what many know is that extra lessons, in whatever format they may be, can never fully address the myriad issues that the pandemic has highlighted in England.