'We need more BME teachers in the classroom'
7.6% of state school teachers in England come from BME backgrounds and only 3% are school leaders*. Why is this number so low? Headteacher Marva Rollins talks about the training she does with BME teachers aspiring to leadership.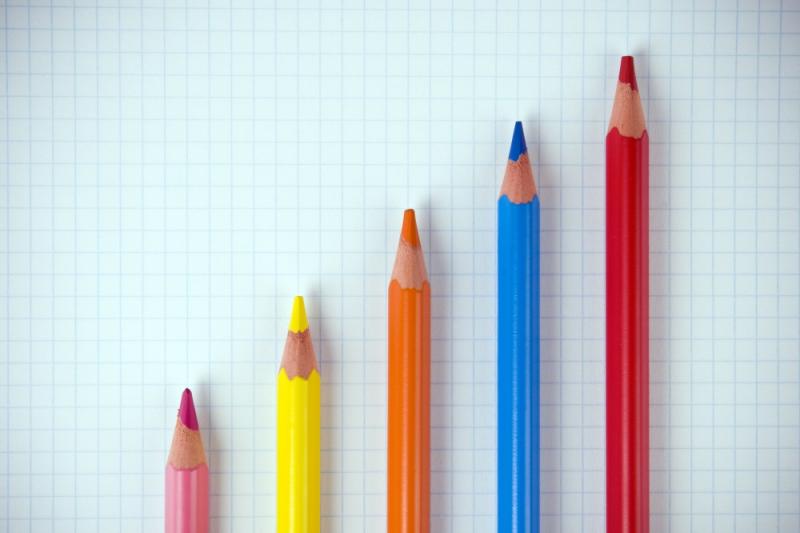 Tell us about your progression to headship and career to date.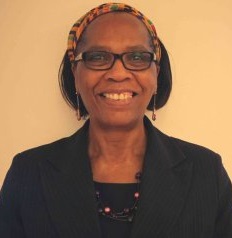 Marva:
I didn't enter teaching until my early 30s and became a headteacher in my early 40s. 
When I was a few years into teaching the deputy headship role at a new school came up. I was encouraged by colleagues to apply for it but I didn't know if I was ready. Then the newly appointed head asked: 'Why haven't I seen your application on my desk?' I thought about it then, applied, and got the role.
At the time I worked in Newham as part of a group who ran programmes for teachers such as 'Women as managers' and 'Curriculum development for middle leaders.' Soon a group of us started a 'Black and Asian teachers as managers' programme. This was different to other programmes available at the time as it had elements that people of specific cultures could relate to. 
Now I'm in my 22nd year of headship and 17th year as headteacher of
Raynham Primary School
. I regularly speak on diversity in education and also work as a trainer. A lot of my work focuses on black and minority ethnic (BME) teachers. 
A recent study by the Bureau of Investigative Journalism found that 7.6% of state school teachers in England came from BME backgrounds, compared to 25% of pupils. Why is this number so low?
Marva: When I started in education, the percentage was nearly non-existent. Today, there still aren't enough people from BME backgrounds joining the profession and this must be addressed. We need more role models in education that those from BME backgrounds can identify with and look to as an example of what can be achieved. 
The numbers of BME pupils is likely to be more prominent in certain parts of the country. In these areas, the number of BME teachers simply doesn't match. Often there are only a couple of BME teachers for a school which contains a vast majority of BME pupils.
If BME pupils don't see BME staff in teaching or leadership positions in their school they are unlikely to choose to enter the sector themselves. We need more to encourage BME children that they can aim high.
I co-lead the
Equal Access to Promotion (EAP)
programme, run by the NUT. This is designed specifically for BME teachers to encourage them to progress to leadership positions.
Sessions are led by people who have been through similar challenges so encourages openness through shared experiences. It involves a weekend away, six months research project in school, a 3,000 word report and a final day presentation/feedback session. It runs for six months and we have regular contact with participants.
The NUT does great work in supporting EAP and we need more programmes like this. 
What can schools and the government do to encourage those from BME backgrounds to become teachers?
Marva: It's not just a problem with recruiting and retaining BME teachers, the difficulties are replicated at a national level with an increasing amount of overall teachers leaving the profession within the first five years. It doesn't help that there is a denial from the government about the shortage of not just BME teachers but all teachers.
We must always challenge racism and any discrimination. You need a bold group of people, a bold organisation and a bold government who believe in putting BME teachers in front of all pupils.
If this drive and commitment doesn't come from the government, we have to start looking inwards at those in the profession who are willing to give their time. 
Of course programmes like NPQML are extremely worthwhile but there is something missing for BME teachers. What these programmes don't have is a space which includes what it is like to be a BME teacher in the system.
EAP has this space and allows BME teachers to express the challenges they face in the company of those who have had similar experiences. We're not running a pity party though; we offer a safe space for BME teachers to talk about the difficulties they face and then we look at how participants can work through it. It's very hard to build this component into a generic programme for all. 
You need a bold group of people, a bold organisation and a bold government who believe in putting BME teachers in front of all pupils
The number of BME school leaders is even lower – just 3%. 97% of heads in English state schools are white. What's the solution?
Marva: If I had the solution I'd probably have been able to retire by now! It's not just teachers from BME backgrounds, there is also a lack of diversity among the number of male and female leaders. In secondary schools, 62% of the workforce are women but they make up just 36% of headteachers. 
Another challenge is getting headteachers to release their BME staff to enable them to attend a development programme. Leaders need to actively identify and nurture potential and encourage development to make a difference.
We need to help those who feel less equal than others to succeed. Leaders like me, from BME backgrounds, can play a massive part in sharing the challenges we've faced and how we've overcome them. It goes back to having role models to aspire to and people to believe in you.
Who are your role models?
Marva: When I started headship in Newham I was the first black teacher in the school, ever, and it was extremely challenging. There were many days when I could have walked away. The local authority was extremely supportive and I was given a very experienced mentor which was exactly what I needed; you can't be a leader all on your own. 
We still keep in touch now, all these years later. She's Jewish and her journey to leadership wasn't easy but she had built up a level of resilience which she was able to help me build in myself.
I was also very involved with several organisations, including the
East London Black Women's Organisation, Sickle Cell Society and The African Caribbean Centre. This helped keep me in touch with people who wanted to make a difference and helped build up my confidence as a leader. My mentor and work with the community definitely kept me going through the difficult times.
What's next for you?
Marva: Raynham is located in one of the poorest areas in the country. 56 different languages are spoken by pupils in my school and we work with many different cultures.
I'm lucky because I have a highly committed leadership team, governors and staff around to help me. It takes a particular sort of person to stay the course in some schools, and I have those special people. 
When I do retire from headship I want to continue to work with my community. I'll still be undertaking my work around leadership development, helping to prepare for senior leadership interviews and roles and building confidence and resilience. So I won't be fully retired for a while!
References