PE in schools: future goals and current obstacles
Their ability to deliver outstanding outcomes is vital to the health of future generations, but the challenges faced by PE professionals are considerable. What lies in the road ahead?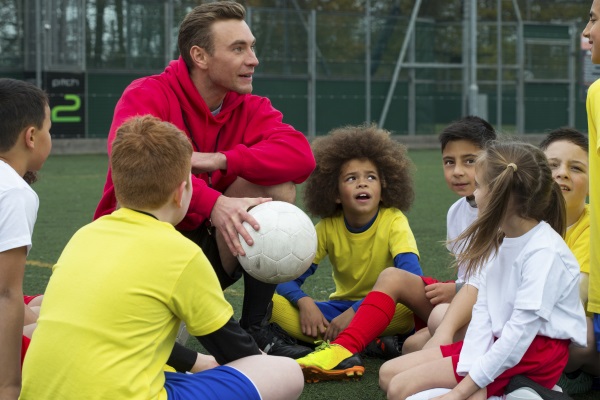 Back in March, I conducted some research with physical education (PE) professionals in an effort to really understand what difficulties they face on a day-to-day basis. What surprised me most wasn't the challenges themselves, but the consistency of the responses I received. Clearly there are a lot of PE teachers in the same boat at the moment, struggling with the same issues. 
Ahead of the PE, Health and School Sport conference, I caught up with Simon Scarborough, assistant principal at Winterbourne International Academy, to discuss his views on today's physical education landscape.
What, in your opinion, are the biggest challenges facing PE teachers and coordinators right now?
All school leaders are facing increasing pressure to achieve outstanding outcomes for all students. In my opinion, more time in the classroom does not directly correlate with higher levels of achievement.
PE departments require a strong voice (and ideally an advocate on the SLT) to safeguard core PE curriculum time. By doing this, it reinforces the value of the emotional and physical wellbeing of young people.
Why is it important that PE is seen as a whole school priority?
The education system has a moral duty to give children the confidence and skills to engage in a lifetime of physical activity as part of a balanced, healthy lifestyle. The health of future generations should be of paramount importance and it doesn't have to be at the expense of academic achievement.
How might you use action research to improve PE performance at Key Stage 3? Read this example of a successful school research project.
What strategies have you implemented to help boost engagement in PE and physical activity?
Fundamentally, children need to feel safe, valued and enjoy their PE experience. If you take this as a starting point, PE departments and their staff need to behave in a manner that promotes this.
If students are not engaged, I always encourage teachers starting with self-reflection and not take the simple option of blaming the student.
Staff should adopt a range of behaviours as common practice, including: 
recognising and celebrating effort and individual progress
using respectful language at all times
planning activities that develop a range of skills and abilities (so that physical ability is not a limiting factor)
shifting responsibility to students in lessons to create their own tasks/level of challenge
and offering a broad curriculum, including less 'traditional' activities.
What can delegates expect from your session at the PE, Health and School Sport conference?
The unexpected! Sometimes we find ourselves in a situation at school that we couldn't plan for. This session will help us think on our feet and see learning opportunities in the most unusual places. Who knows where the session will take us?
Perhaps a leak in a sports hall roof forced a change in location to the school canteen, a water logged pitch resulted in a lesson in the school hall, or an overdose of chlorine in the swimming pool led to a relocation to a classroom.
By being thrown into challenging situations, I have had to develop the ability to modify the structure and content of PE lessons to suit a range of locations, whilst maintaining (and even increasing) engagement and securing quality outcomes. Obviously one can't play 11-a-side football, a badminton tournament or a hockey match in a canteen area.
However, with a tweak of focus and an open/creative mind, you can still develop a range of skills and abilities to increase performance levels.