New headteachers: 10 things not to do!
Starting a new headship position this term? Rob Morrissey lists some things to avoid and describes what to focus on for a successful start.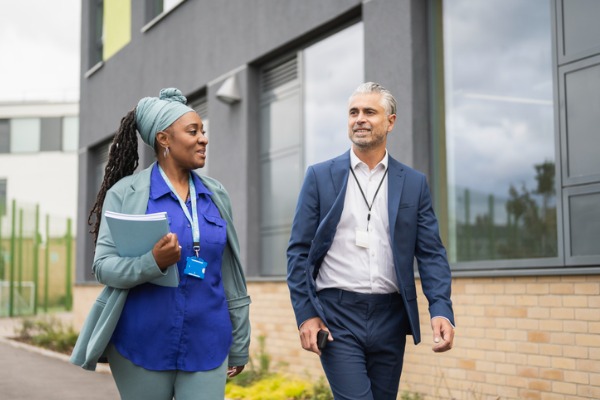 Without wishing to decry programmes such as the NPQH there is nothing which quite prepares you for being in the chair (as I call it) or headship. That said I have gathered some thoughts on things to avoid.  
Please note that it is not intended to be an exhaustive list, but just some key things to steer clear of when you first take up post. So, whether you're new to headship or starting a new school, in no particular order here's my 10.
1. Don't change the lightbulbs! As a newly appointed headteacher there can be a temptation to try to do everything. Don't! Prioritise your time as much as you can.
2. Don't change lots of things at once. Wait and take the time to listen, observe and get to know the school you have inherited as a new headteacher. It is important to recognise that you will not get those first days in post back so use them wisely. 
3. If it isn't broken don't fix it! There can be a temptation to change something especially if it's not how we would like something to be done. Resist this temptation at least initially as there will be other more pressing things or priorities to address.
4. Avoid losing contact with the classroom. It is all too easy to spend all your time in your office. Don't! Create opportunities to go into classrooms, for example reading a story at the end of the day. Better still do some teaching, even the odd lesson will help keep that connection. 
5. Don't keep saying 'in my last school we did…' This is an easy trap to fall into but best avoided. Each school is different and has its own context. Saying this will also switch off your new team and potentially alienate some staff.  
Headship can be a lonely job at times so build a network of other heads that you can approach and talk to
6. Avoid listening to comments and gossip about the previous headteacher. The problem can be that such comments are at your predecessor's expense. Remember it is better to be known as someone who doesn't listen to gossip nor talks ill of anyone else.   
7. Don't be everyone's friend. This doesn't mean you shouldn't be approachable but now you are the head you need to maintain a professional relationship at all times. This also links to my next point about establishing networks.
8. Don't forget your own wellbeing. Headship can be a lonely job at times so do consciously build a network of other heads that you can approach and talk to.  
9. Don't forget why you were appointed. Remind yourself that others wanted your vision and what you would bring to the school. This is especially important when you face difficult moments. It is also important to use every opportunity you get to communicate and share your vision.  
10. Don't take things personally. This is of course easier said than done, but try not to take criticism or complaints from, for example, parents personally. It rarely is intended to be. Rather than avoiding the difficult parent try and meet that challenge and seek them out. Often the anticipation is a lot worse than the actual conversation. Most just want the best for their child.   
Above all enjoy it. Headship is one of the best jobs in the world, if not the best. That said I am a bit biased having loved doing the role for a number of years!