No more Trojan Horses
In recent years, education in Birmingham has been the subject of national controversy. What can schools do to prevent history repeating itself?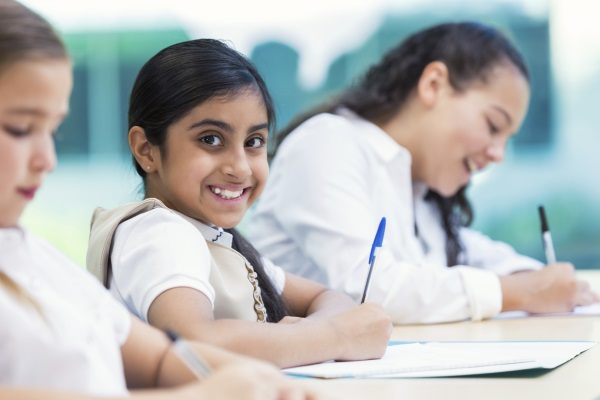 In March 2014, the press reported an alleged plot by so-called 'hardline Islamists' to take over a number of Birmingham schools. The substance of the plot was contained in what has come to be known as the 'Trojan Horse' letter.
This led to a number of emergency Ofsted inspections of the 21 schools that were thought to be implicated in the controversy.
A number of investigations were also carried out. One was commissioned by the secretary of state for education and led by Peter Clarke, a police officer and former head of the Counter Terrorist Command at London Metropolitan Police. Another was commissioned by Birmingham City Council and led by Ian Kershaw, a former headteacher.
Park View Educational Trust was seen as the epicentre of the Trojan affair, with seven of its teachers being the subject of investigation by the Professional Conduct Panel of National College for Teaching and Leadership.
Following a May hearing, the panel has concluded that five of the teachers can return to teaching. The other two had similarly been informed earlier.
So what now?
For some, the inclination to move on to other issues and behave as though the 'Trojan Horse' controversy never happened. That would be a serious mistake.
In my view, such controversies usually act as a trigger to bring to the surface pre-existing grievances. It is highly important that we learn as much as we can from the affair so to avoid a repeat.
For some, the inclination to move on to other issues and behave as though the 'Trojan Horse' controversy never happened
In 2014, Christine Quinn, a respected Birmingham educationalist who is now the regional schools commissioner (RSC) for the West Midlands, suggested that 'some of the demands made (by Muslim parents) were entirely reasonable and based on the premise that Pakistani Muslim children had previously been very poorly served by the city's schools until the new millennium'.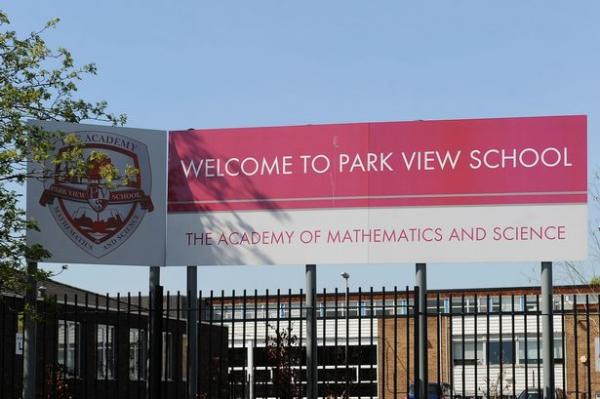 Park View Educational Trust was seen as the 'epicentre' of the affair. Three of its schools, including Park View School (above) were investigated [Photo credit: Joe Giddens/PA Wire]
These 'demands' often centred on poor standards of education being offered in schools with higher numbers of Pakistani children, with the result that over one thousand of them would leave school each year without the benchmark qualifications (5 A*-C at GCSE).
Other grievances emphasised employment of low numbers of Pakistani Muslim teachers (especially in leadership roles) and low levels of community representation on school governing bodies.
'Irreversible damage'
Whatever the prior situation, the Trojan Horse affair has made things worse. According to Tim Boyes, CEO of Birmingham Education Partnership, the city's education sector has suffered 'irreversible' damage in the wake of the scandal. In an interview with the Birmingham Mail, ​Boyes highlighted the need to build trust and relationships between the schools and the communities they serve.
Soon Muslim parents may have no choice but to advise their children not to trust teachers and schools
According to one Birmingham Pakistani education activist, 'the crucial teacher-pupil trust relationship has been violated. Soon Muslim parents may have no choice but to advise their children not to trust teachers and schools. A tragic loss for what education should be - engendering mutual trust and confidence…' (Iqbal, 2017). 
Trust in the community
Tower Hamlets looks to provide a good example which may benefit the post-Trojan Horse situation. It is a majority Muslim area, with 55% of children and young people coming from a Bangladeshi background.
Over a period of 15 years, the borough went from the UK's worst education authority to one of the best.
In 1998, an Ofsted report revealed that only 26% of pupils gained five or more higher-grade GCSEs compared to a national average of 43%.
However, they managed to turn things around. By 2011, 61.4% of their pupils achieved the benchmark qualifications.
Over a period of 15 years, the borough went from the UK's worst education authority to one of the best
The steps the authority took included developing an in-depth knowledge both of its schools and the communities they serve and shared beliefs and values amongst its leaders. They also built partnerships with a whole range of stakeholders, such as parents and community groups.
The council and schools worked with faith-based organisations, including mosque leaders, to improve attendance. It also helped to improve parental attitudes to schools with the outcome of exceptionally high attendance at all parents meetings.
Birmingham
Nearer home, there are other examples of good practice.
Community (pseudonym), one of the three Birmingham schools that were the subject of my recently completed PhD (Iqbal, 2017), has excellent relationships with its local Muslim community and religious leaders.
Its headteacher told me that he had established meaningful and ongoing relationships with leaders from a number of the mosques in the school's vicinity. He explained that these religious leaders know that his door is always open to them.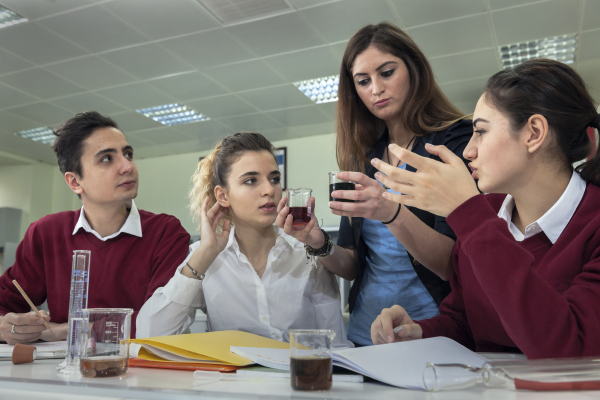 'The crucial teacher-pupil trust relationship has been violated'
While being a practising Christian, he had been to a number of the mosques, to visit and speak (his emphasis):
'They invite me in. I go in front of the congregation. There can be over a thousand men there. I'm able to do a short talk. Often, I have said I am a man of faith. I know you have faith I am here to serve your community, serve the children. If you need to talk, you should come and see me. I say a little bit about the school, what we're doing.'
He explained that, on a few occasions, mosque leaders have come into school to discuss issues that face their congregations and which they think he as a headteacher might be able to help with.
No smoke without fire
After numerous investigations and inquiries, little was discovered to support accusations of wrongdoing. But that does not mean all was well.
While the authorities may have responded to the problem disproportionately and inappropriately, it does not mean the problems they failed to unearth did not exist.
At the time of the Trojan Horse controversy, Salma Yaqoob, a well-known community activist, had argued that 'there should be no place in our schools for the promotion of intolerance, division, sexism or homophobia'.
Like her, I am of the view that the city needs to rebuild trust and repair damaged relationships.
And crucially, there is a need to formulate a vision of education that helps to raise standards for all our disadvantaged young people.
Vital safeguarding updates
Our Child Protection in Education conference will give you the tools and skills to develop a safeguarding culture in which all staff and students can invest.
Our range of expert speakers, from education lawyers to safeguarding consultants, will help you clarify your responsibilities for the next academic year.
The conference will take place in London (13th September), Bristol (19th September) and Manchester (5th October).
Register your place now to avoid disappointment. 
References
Abbas, T., 'The "Trojan Horse" plot and the fear of Muslim power in British state schools', Journal of Muslim Minority Affairs, 2017.
Arthur, J., 'Extremism and neo-liberal education policy: a contextual critique of the Trojan Horse affair in Birmingham schools', British Journal of Educational Studies, 2015.
Iqbal, K., 'Working out what to do with us immigrants – religion, belief and life-chances in a West Midlands city', Race Equality Teaching, 2014.
Iqbal, K., 'British Pakistani boys in Birmingham schools: education and the role of religion', University of Warwick, 2017.