It's not too late to help young people recognise online sexual content
How do you help children and young people navigate a world of online sexual content? By doing what teachers have always done: give 'em a compass.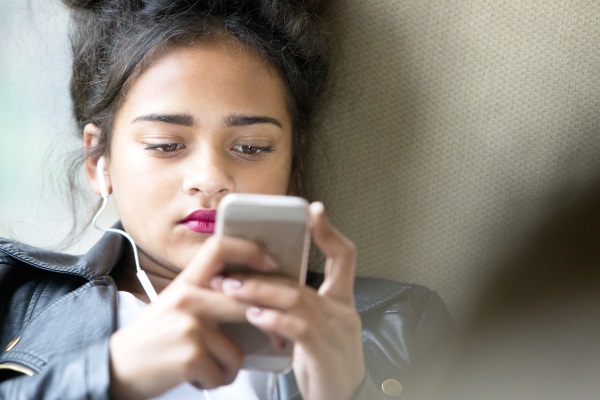 It's taken a long time but we finally seem ready to address the impact of the internet on young people in a systematic way.
The government's Internet Safety Strategy green paper was published back in October, and although the focus has turned to the removal of offensive or violent content, the DfE's related consultation to update sex and relationship education is a promising sign that we are ready to address one of the biggest sources of anxiety for parents and teachers: online sexual content.
For more than a decade, society has struggled with the fact that the internet has made access to sexual content faster and easier than ever before. Looking up dirty words in a dictionary or getting a copy of an 18-rated film now seems ridiculously quaint in an age where a simple tap on an iPad can bring up a stream of graphic content.
Our response to this grave new world has oscillated between despair and outrage. The government has been told to bring the shutters down, even though most of us realise that no amount of control is going to fully solve the problem.
Young people want guidance on everything from music videos to games to dating apps
We also have a tendency to focus on what worries us the most: pornography and young people sharing explicit pictures of themselves. Faced with our worst fears, we prescribe the strictest responses.
But the truth is that we have been here many times before. And the answer is the same: education.
Certainty and security
'Children must be taught how to think, not what to think', the American cultural anthropologist Margaret Mead once said.
That is what is needed now to help our young people navigate a world where sexual content is not only readily available but prevalent. The most valuable thing we can provide is the tools to make sense of it: a compass with which they can navigate the modern world themselves.
The good news is that it's not too late, or too difficult. When we ran focus groups with children aged 12 to 18 from five different schools across the UK – 110 children in total – we learned several interesting things.
They want guidance. And they want it from teachers and in schools.
They want guidance on everything from music videos to games to dating apps and celebrity pictures because younger children (11-14) are not driven to seek out sexual content and may unwittingly see content through mainstream standard internet experiences.
They pretty much agree with the PSHE professionals we also spoke to about the best age to start teaching these tools: 10 or 11.
How do you educate young people to understand the complexities of sexual content? And how do you ensure that education lends greater certainty and security rather than apprehension?
What works best
We created a course and have run it through both a pilot program and an initial roll-out in real schools, seeking feedback each time. Aside from the usual teaching best practices such as making it engaging, ensuring that boundaries and confidentiality are respected, and encouraging discussion, here's what we've concluded works best.
Encourage students to think critically about the imagery they see, from adverts to carefully constructed celebrity shots that are made to look like snapped selfies.
Help students recognize why people feel so strongly about sexual content and understand the risks that come in viewing and sharing such content.
Draw a distinction between real-world sex and relationships and the fantasy world that sexual content typically inhabits.
Give students a sense of personal responsibility over what they see and do.
The unfortunate reality is that many, if not most, young people will see sexual content far too early.
But guided appropriately and positively, there is no reason to believe that we can't turn these events and this new era into a learning opportunity that empowers young people to navigate the online world safely.
IFFOR's eight-part AtFirstSite course is designed to help young people understand, discuss and navigate complex issues that result from the proliferation of sexual imagery in the media and on the internet.
Thriving, not surviving
Join us at our forthcoming Safeguarding Teenagers in Schools and Colleges conference, where we'll be looking at new ways to support older students in everything from mental health to online safety.
More from Optimus
See no evil, fear no evil? Let pupils face dangers online!